A healthy diet is important in maintaining overall good health, but did you know that it can also help prevent and alleviate the effects of eye diseases?
Follow these tips to prevent the most common eye diseases.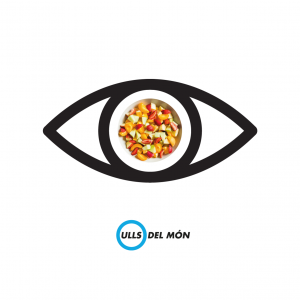 Fruit
Three servings of fruit (red, orange and yellow) and two servings of dark green, leafy vegetables (spinach, cabbage, green beans) each day can help prevent dry eye. The vitamin A that these fruits and vegetables provide is essential in the proper functioning of the tear glands.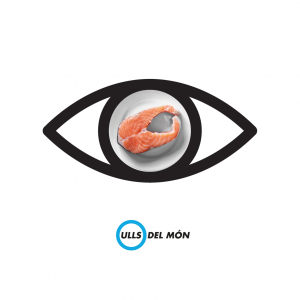 Fish
Three or four servings of fish per week, especially oily fish, improve the blood flow of the optic nerve. Eat tuna, anchovies and salmon; their omega-3 fatty acids help prevent the progression of glaucoma.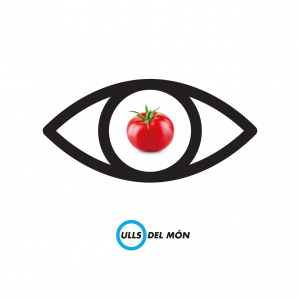 Vegetables
Two daily servings of vegetables like tomatoes, carrots or pumpkin help prevent cataracts. These vegetables, rich in carotenoids, have an antioxidant effect on the retina and the crystalline lens.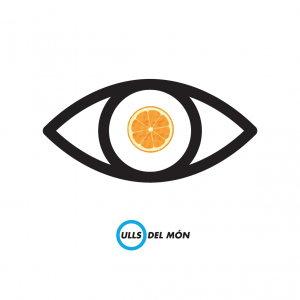 Citrus fruits
Three daily servings of citrus fruits, like orange, lemon, kiwi or grapefruit, as well as vegetables such as cauliflower or lettuce, protect the crystalline lens from light exposure. They contain vitamin C, which reduces the intraocular pressure that causes glaucoma. Furthermore, the ascorbic acid of vitamin C prevents cataracts from worsening.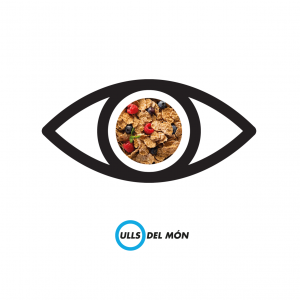 Grains, oil...
Between four and five daily servings of bread, grains and vegetable oils, such as olive or sunflower oil, prevent damage of the cellular membrane. These foods are rich in vitamin E, which acts as an antioxidant in the prevention of cataracts.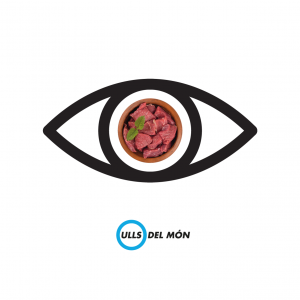 Meat
Two or three servings per week of lean pork, beef and chicken maintain the excretory function of the eye's mucous membranes. Lean meat carries vitamin B6, which facilitates the transportation of vitamin A to the eye and prevents pathologies like dry eye.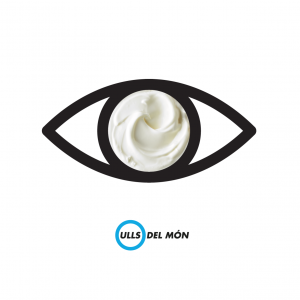 Dairy
Two or three daily servings of milk, yogurt or cheese provide the cells of the retina with long-chain polyunsaturated fatty acids (omega-3 and omega-6), zinc and antioxidants.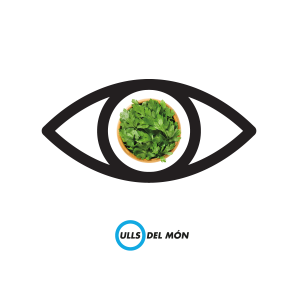 Natural herbs and spices
Including natural herbs and spices in your diet (such as parsley, basil, oregano or thyme) provides vitamin C, E and magnesium, which protect the membranes of the eye's cells and prevent the degenerative processes of premature aging.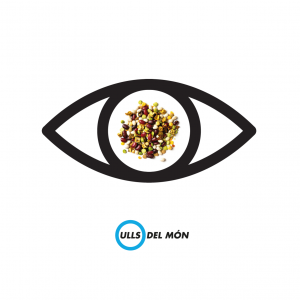 Legumes
Two or three weekly servings of lentils, chickpeas or beans, which are rich in vitamins A and B, contribute to the proper functioning of the cellular metabolism of the retina and the linings of the eye.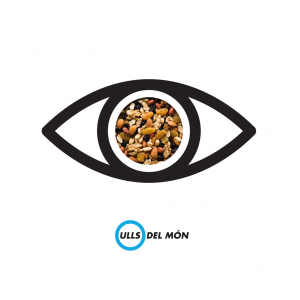 Dried fruit
Three to seven weekly servings of dried fruit are a source of omega-3 acids, which improve the quality of the tear and have an anti-inflammatory effect that benefits patients suffering from dry eye, the majority of which also have inflammation of the ocular surface.