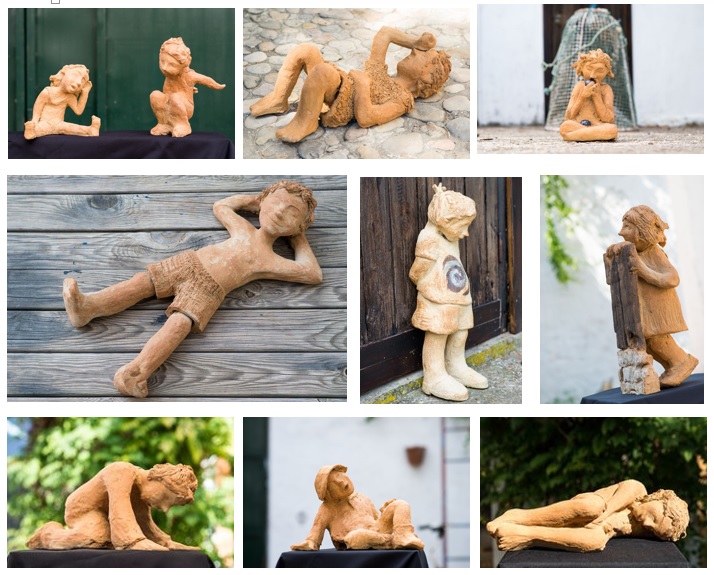 The artist Olga Martínez has donated nine sculptures to Visions, the Foundation's Solidarity Art Fund. Through her series Personetes (Little People), composed of nine figures sculpted in refractory paste and fired at 1300ºC, Olga attempts to make our society aware of sight deficiencies. Reflecting on the form of the sculptures she remarks "perhaps it appears that my figures are only slightly defined and there is little detail but this is the world of those people who have severe sight problems". The artist herself suffers from a severe sight disability.
The donation of the Personetes series to the Foundation's Solidarity Art Fund will add to the more than 60 pieces of art by 50 internationally recognized figures including Alfaro, Barceló, Tàpies and Plensa, and young talented artists from Catalunya and all of Spain who have joined the initiative and donated work to the Visions project.
The entire amount of the donations obtained for each of these pieces will go towards implementing medical check-ups and surgical interventions, the training of local personnel, making the population aware of basic ocular health habits, the prevention of the main sight pathologies, and the equipping of material and tools for medical practice included in the various ongoing projects of Eyes of the world.