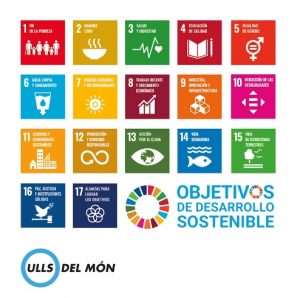 On the occasion of World's Sight Day, Eyes of the world Foundation has broadcast a campaign through social media with the aim of defending the need to garantee eye health for the most vulnerable populations, and show how good sight contributes to the achievement of the United Nations Sustainable Development Goals (SDGs).
The campaign consisted of a 32-second video, posted on Instagram, Facebook and Twitter, in which the different objectives for sustainable development were presented along with the corresponding action accomplished by Eyes of the world. For example, to meet SDG4 "Quality Education", Eyes of the world conducts eye examinations in schools to detect pathologies early, reducing school failure rates and facilitating inclusive education.
Approved in 2015 by the United Nations as part of the 2030 Agenda, the Sustainable Development Goals consists of 17 goals, with specific objectives for each one, whith the aim of making a universal call to action to end poverty, protect the planet and improve the lives and prosperity of people around the world. These goals are to be met in 15 years and are intended to involve governments, the private sector and individuals.
World Sight Day is celebrated annually on the second Thursday of October (which this year on October 8th), and is supported by the International Agency for the Prevention of Blindness (IAPB). This day has as purpose of being a day of awareness about the universal right to sight.